Software development and consulting in .NET, C++, C#, Blazor, Silverlight, Foxpro, SQL
Software development and consulting using modern tecnologies and languages like .NET, Blazor, Silverlight, Visual Foxpro, C#, ASP.NET, ASP mobile WebServices, WCF, WPF, SQL Server, C/C++ Windows server

SOFTWARE FOR SHOES INDUSTRY
WINDOWS STORE APP
DESKTOP APPLICATIONS
SERVER APPLICATIONS

GeoBooking (Silverlight)
Geobooking is a georeferenced multi-squad booking system, particularly useful forall companies that need to take appointments on territory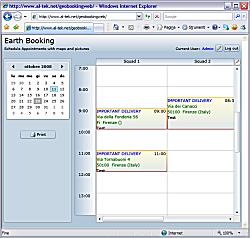 SilverInc (Silverlight + Bing Maps)
SilverInc is a Silverlight application that allows you to view geographic points on a map (in this case accidents occurred in the city of Florence year 2006).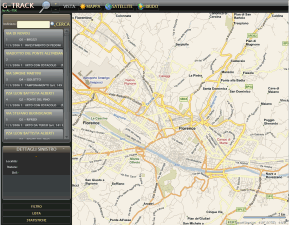 G-TRACK : Streets mantainance software with GPS, photos and maps
G-Track is a distributed application that allows you to acquire and track geographic points via GPS enabled smartphone and follow the work stage of every point.
The system includes:
The smartphone program, used to phisically acquire points via GPS.
The desktop program that manage the geographic data, creating list and maps for intervention and keeping track of the work in progress.
The internet database server that keep synchronized all the clients (mobile and desktop).