FOOTWEAR ERP - SELL WIZARD
Selling wizard is used to produce packing list, shipping note, and box label quickly, the process is very simple, fill the requested fields and using barcode reader insert the production tickets one by one, once the list is filled select the box type for every row then press "Next".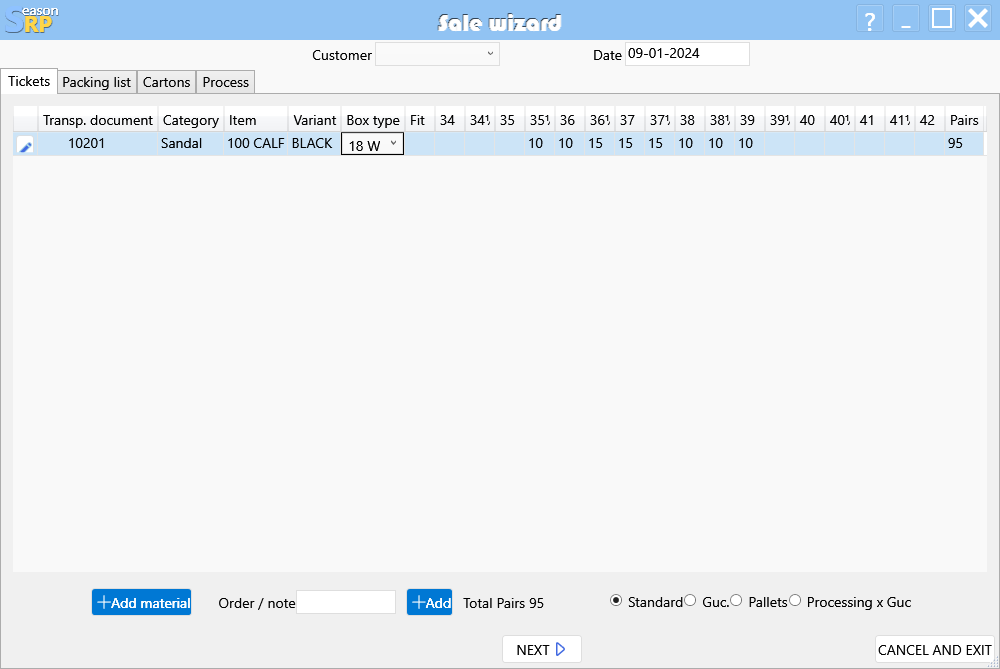 Step 2 is the packing list generation.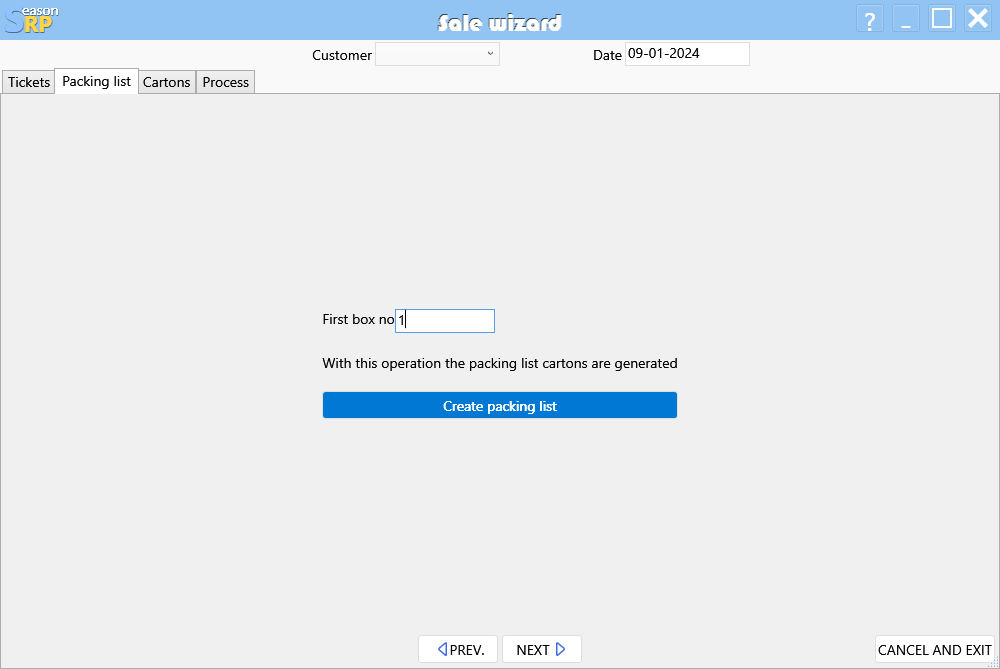 At this point a preview of packing list is available where if needed box can be changed.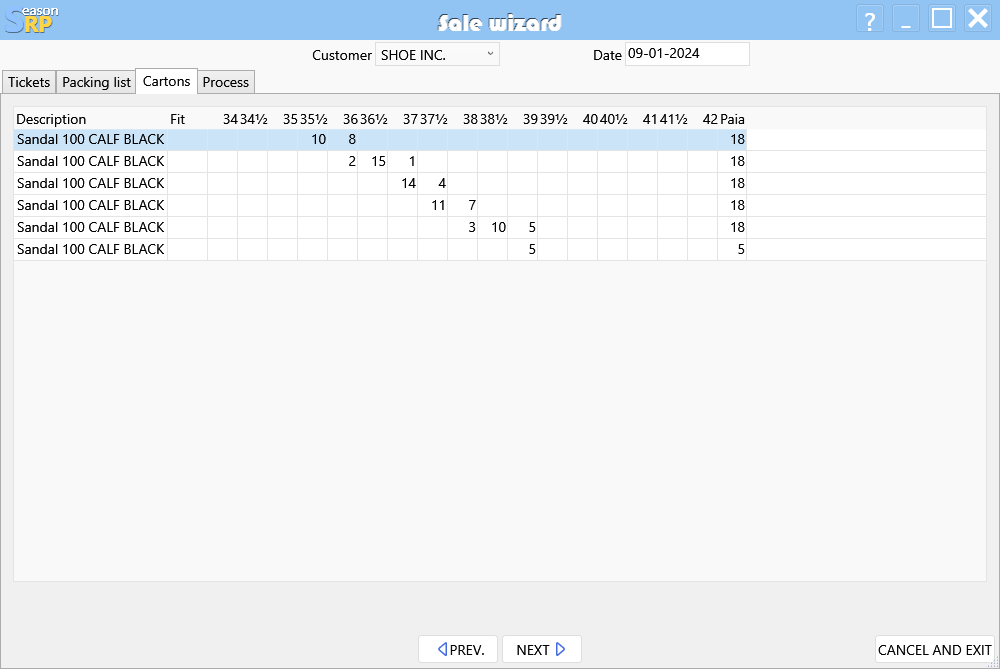 The final step is confirmation for the selected forms.