Example of price forecast with NCell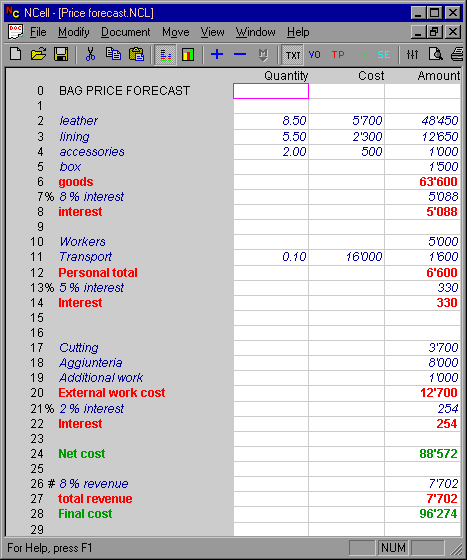 In this example you can see some interesting features of NCell:
Multiplying columns
Columns "Quantity" and "Cost" are set as multiplyng, while "Amount" is standard, so that when "Quantity x Cost" is different from 0 the result is placed in "Amount", while when the product is 0 the value to add can be inserted in "Amount" directly.
% Rows
Rows 7, 13 and 21 are %rows so they contain the % value of the previous non text line, in case of row 7 the value is 7% of goods.
delta % Rows
Like the previous example row 26 contain 8% of line 28.
Example of inventory for a store with NCell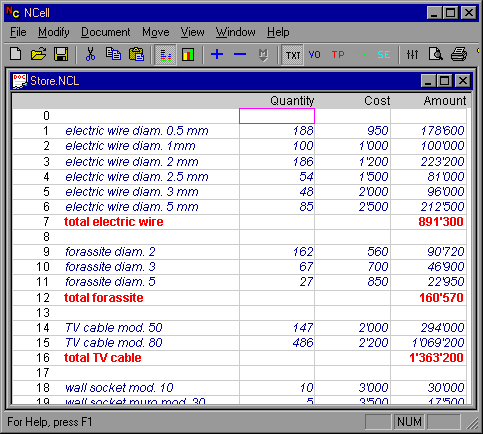 This is a simple example where you can see multiplying colums "Quantity" and "Cost", the result is placed in amount, which also contain the result of the sum of the various groups.